PCAP
Projective Capacitive (PCAP) is performed on glass or plastic top surface solutions where patterned sensor elements are attached to the backside of the touch surface substrate. Once the surface is touched, signal levels on each pattern are measured. Touch is activated by bare finger, a thin-gloved hand, or a conductive stylus which is than detected by determining the relative levels of current between adjacent patterns.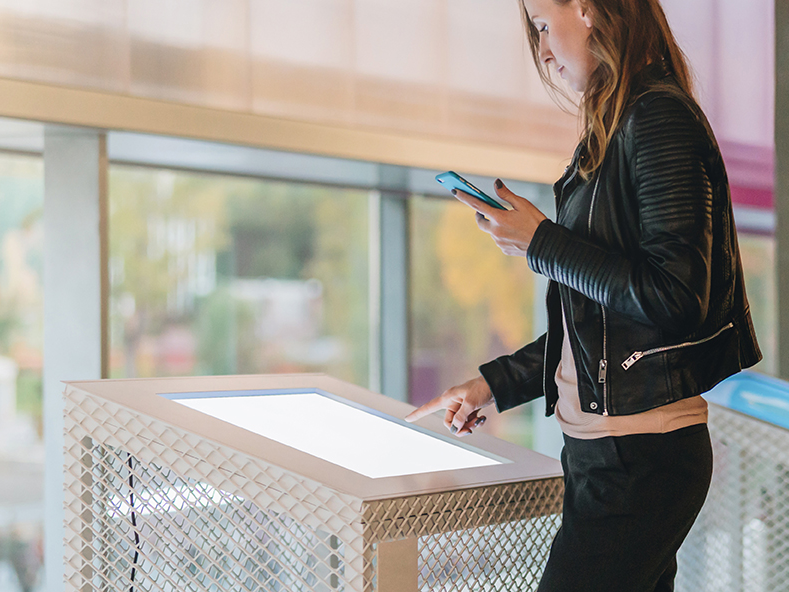 Custom Touchscreens for Application
The engineering team works best with non-standard applications. Touchscreens with PCAP are built to last, especially when used for industrial or commercial applications. With a hard-coated surface, the screens can withstand the daily wear and tear of consistent interaction.
The best part of having a custom PCAP touchscreen is being able to control the sensitivity. Some touch controllers have adjustable parameters. For example, a customer can choose to have a higher sensitivity than normal so that the product works through thicker gloves, or a customer can prefer to have the product work faster in order to capture signatures. These are some of the parameters that can be adjusted for an optimal experience.
TG3's highly experienced engineering team has the capability to create algorithms in order to define the touch on PCAP touch technologies. PCAP screens have the ability to detect multiple touch points at the same time.
TG3 has an expansive amount of resources to aid with testing PCAP products for validation. Most of TG3's customers need help to define PCAP solutions. TG3 ensures each customer's requirements are met.